Why Jan Jensen Artists?
Local Kansas City Art . . .
Made Accessible!
We love Kansas City. . .
Her fountains, her restaurants, her sports teams!
Let's share the love with our local artists!
---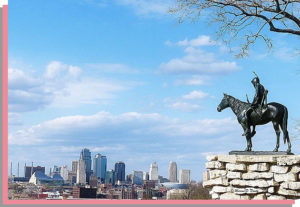 Kansas City is home to amazing painters, sculptors, photographers, weavers. . . . All who would love to have their works in Kansas City's homes and offices!
That's where I come in.  You and I will work together to discuss your needs, preferences and budgets.  Then I will help you show the love to the local artist who meets all your criteria.  
Another thought . . . Local artwork makes a great gift for those milestone birthdays and events.
Let's begin the adventure!

Jan Jensen